Management Consulting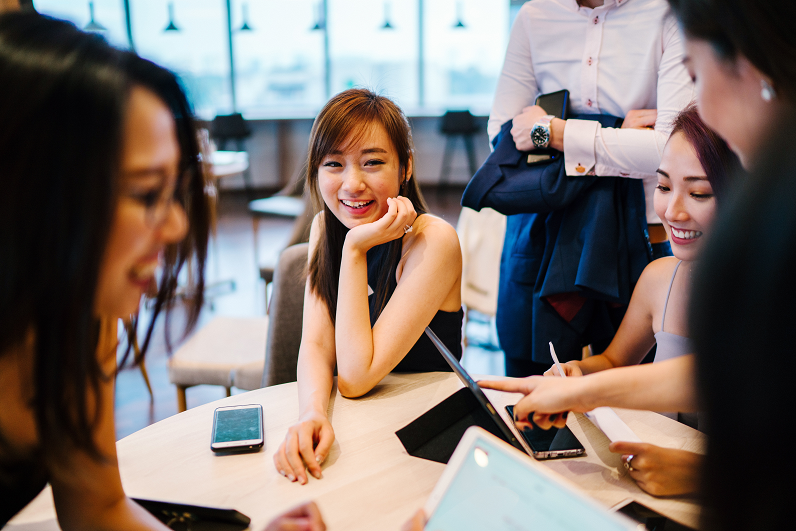 Our team of consultants helps organizations assess current challenges, envision their future, and develop systems to meet their aspirations. We consult mainly in the areas of Leadership, Financial management, Management systems, Human resources development, Supply chain management, Governance Risk & Compliance and Organizational building. Our consulting services provide an enriching platform for people to satisfy their need for meaningful work, to nurture interdependence, and to implement distributive management systems.

Training & Development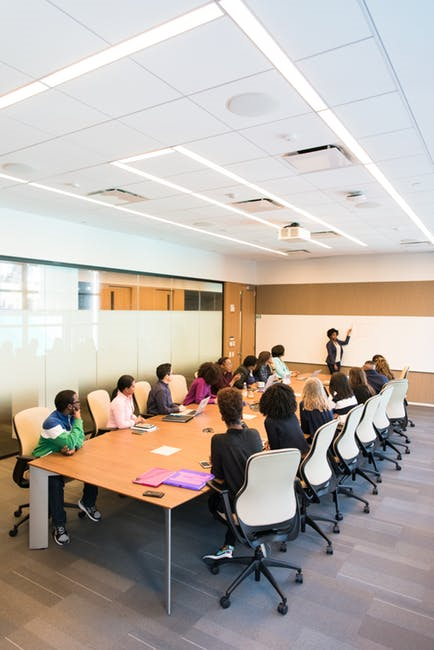 Our team of training consultants offers clients the opportunity to benefit from a highly experiential and impact-full approach. Our training and development programs and workshops meet specific learning needs and support integrated consulting projects.
We pride ourselves of our capacity to design and develop learning programs based on global knowledge and adapted to local culture and context.
We integrate follow-up activities to ensure proper assimilation of the learning and its integration in work habits and environment.
Tailor-made training Workshops:
We design, develop and deliver training workshops in response to specific organizational problems, needs and requirements.
Customized training Workshops:
We adapt and deliver previously developed workshops to meet unique organizational requirements.
New Service : Data Protection –  secure your #organizationdata and #customerdata
We are embarking into a new business venture in complimenting Malaysian gov initiative to protect #databreach #dataprivacy #datacompliance #datagovernance #datapolicies #pdpa #dataawareness and #dpo #empowerment programs to support government and industries in complying with local, international data privacy laws and data breach protection.
It's a #HRDF approved program you can DM me for further program and training details.
We empower and train C-level and staff how organizations need to be proactive prior or after a data breach in your organization and to further secure your #organizationdata and #customerdata
Protecting Personal Data.
In today's digital age, individuals share vast amounts of personal information online. Understanding data privacy policies helps people safeguard their sensitive data from unauthorized access or misuse.
Preventing Data Breaches.
Data breaches can lead to identity theft, financial loss, and other harms. Educating people about privacy policies can help them recognize signs of potential breaches and take preventive measures.
Compliance and Legal Obligations.
Many regions have introduced stringent data protection regulations, like GDPR and CCPA. Awareness courses ensure individuals and organizations understand their legal responsibilities and consequences of non-compliance.
Informed Consent.
People often consent to data collection and usage without fully understanding the implications. Empowerment courses enable individuals to make informed decisions about sharing their data and granting consent.
Online Safety.
Understanding data privacy policies helps users navigate the digital landscape with more caution, reducing the risk of falling victim to scams, phishing, or other online threats.
Consumer Advocacy.
Knowledgeable individuals can advocate for stronger data protection laws and hold companies accountable for mishandling data.
Business Reputation.
Organizations that prioritize data privacy earn trust and respect from customers. Providing privacy education to employees helps maintain a positive reputation.
Technological Literacy.
With rapid technological advancements, individuals need to understand how their data is collected, processed, and used by various digital services.
Empowerment.
By equipping individuals with knowledge about their data rights and control, they can actively participate in shaping their digital footprint and asserting their privacy preferences.
Long-term Impact.
As data-driven technologies continue to evolve, privacy awareness becomes an increasingly critical skill for navigating the complexities of the digital world.
Incorporating data privacy policies awareness and empowerment courses into education and training programs can foster a more privacy-conscious and digitally responsible society.
#data #databreach #gdpr #gdprcompliance #cybersecuritytraining #dataprivacy #datasecurity
BY George Mathews –
Principal Data Privacy & Security Compliance Analyst/Data Protection Officer
NT Business Consulting & Training