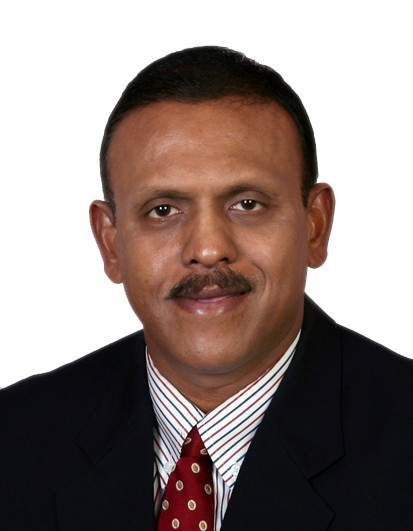 Nakulan Tharmalingam
FCCA, CA (M)
Business Professional responsible for Finance Transformation and Supply Chain Management solutions. His professional qualifications include:
– Chartered Accountant (U.K)
– Fellow Member of Chartered Association of Certified Accountant – FCCA
– Member of the Malaysian Institute of Accountants – MIA
– Certified Trainer: Finance and Supply Chain Programs
– Certified HRDF Trainer
– Certificate in Data Science
Talented professional with over 35 years of progressive accomplishments leading Finance, Sales and Supply Chain and project management initiatives for major businesses. Strong strategic planner, problem solver and persuasive leader. Committed to managing operations and projects effectively while consistently delivering desired results and contributing positively to revenue generating activities.
Nakulan comes with extensive practical work experience in auditing, financial accounting, treasury functions, administration, general management, lecturing and corporate training.
Nakulan spent over 28 years working with a major global MNC – Colgate Palmolive Malaysia His experience stretches across Finance, Commercial and Supply Chain operations. For over 8 years, he was a Director with the MNC with responsibility for all Customer Service & Logistics functions including Demand Planning /Inventory Management, Customer Service, Distribution Operations and Logistics Alliances.
He has managed roles in various Supply Chain Management like Demand and Supply Planning, Materials Management, Sourcing, Manufacturing Planning and Customer Service. He has keen interest and strengths in Supply Chain Strategy & Design, Supply Chain Processes, SCOR, Planning Tools and Training. He had played an instrumental role in implementing and driving the Managing Organisation wide Initiatives and spearheading the Go-To Market Strategy for Inventory Optimisation.
Nakulan is an experienced trainer and facilitator and has conducted several training session sand workshops for managers, executives and non-executives in the area of Finance, Sales, Customer service and Supply chain management.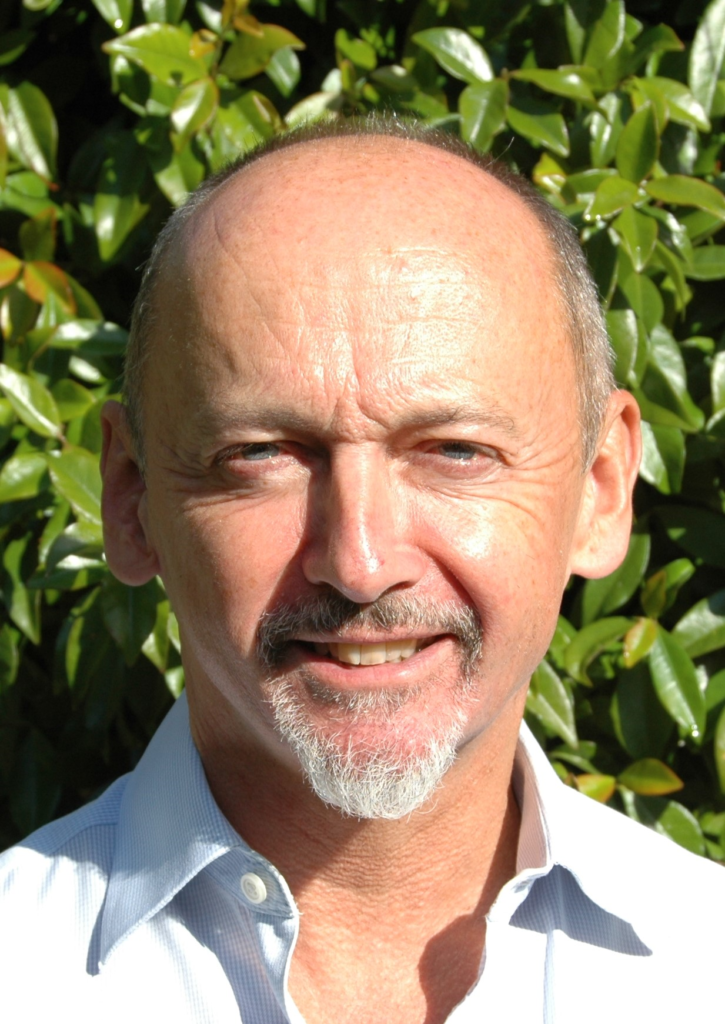 Peter Smith
Masters degree in Psychology
Peter Smith is a commercial consultant and trainer specialising in maximising effectiveness in commercial relationships. Peter has developed and delivered training programs in Negotiation and Personal Influence on a global basis for over 15 years and has lived and worked in the UK, Malaysia, France and the USA, in addition he works as a consultant with brand owners to develop commercial excellence and sales/profitability initiatives and provides coaching and mentoring services to global multinationals.
Prior to developing his global training and support business he has over twenty years commercial experience in Sales and Customer Development and has been Sales Director in France, Malaysia, Singapore, Indonesia as well as having been Head of Global Sales Resources for Colgate Palmolive in the USA. Over the years Peter has successfully negotiated with most large retailers and buying groups globally. As well as having the strongest possible sales credentials Peter started his career in Buying for a leading UK retailer.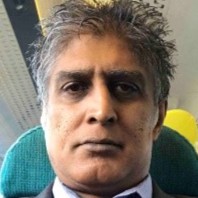 George Mathews
Bachelor of Law – London South Bank University
George is an Information Security & Data Protection Compliance Specialists. He has 16 years' experience as an information management working through his company in the United Kingdom providing consulting services in the public and private sectors preparing in the start-up to General Data Protection Regulation 2016 compliance. As it is, he is a highly motivated and enthusiastic individual with excellent communication, interpersonal and organisational skills and the ability to receive and impart information accurately. He is also an individual with expert knowledge and understanding of information governance requirements, and the legislative and regulatory framework and the issues in relation to the data security and protection. He possesses significant experience in the European Union and global privacy laws, including drafting of privacy policies, technology provisions and outsourcing agreements, as well as experience in legal and technical affairs, IT operations and programming, and in information systems auditing.
EU and Global Privacy Laws
IT Operations and Programming
Information Systems Audits
Different Business Cultures and Industries
Data Protection Audits
Compliant Marketing Consent Management
Contracts
Data Mapping
Data Subject Requests
Data Transfers
Data Protection Impact Assessment
Due Diligence
ePrivacy
Expert Opinion
GAP Analysis
Incident Management
Information Security
Policy Writing
Records Management
Risk Management
Information Security Awareness Training
Data Protection Awareness Training
Legal and Technical Training
Projects
Conducting audits to ensure compliance and address potential issues proactively
DPA/GDPR Compliance Evidence
Data Protection Impact Assessment
Finance and Resources Policies Review
GDPR Compliance
GDPR Documentation Log
GDPR Implementation in Public and Private Sectors
Gap Analysis
ISO 27001
Information Governance Model
Publications
Incident Management & Breach Notification Published on October 5, 2019 LinkedIn
Malaysian Businesses General Data Protection Regulation Implementation Guide Published on October 2, 2019 LinkedIn
The Data Protection Officer Published on October 2, 2019 LinkedIn
GDPR & Information Security Published on October 1, 2019 LinkedIn
The Data Protection Privacy Notice Published on September 30, 2019 LinkedIn
Data Subject Access Requests Published on September 30, 2019 LinkedIn
Data Protection Policies Published on September 28, 2019 LinkedIn
History of Privacy & Data Protection Published on September 26, 2019 LinkedIn
The UK's Information Commissioner's Office Data Protection Audit Approach Published on August 21, 2019 LinkedIn
Consent as Last Resort When Processing Personal Data Published on August 20, 2019 LinkedIn
Facilitating EU's GDPR Access Rights Published on August 16, 2019 LinkedIn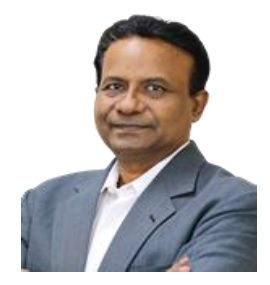 Singam Muthuthamby
BSc (Hons), ACP, M.M.I.M.
Key Experience Highlights:
• Over 30 years in Banking and Finance, Telecommunications, Information and Communication Technology, Oil and Gas, Healthcare, Education and Legal Services.
• Over 25 years in Information Technology covering strategy, architecture, process, governance, enterprise applications, systems integration, operations, outsourcing, shared services and IT Transformation.
• 15 years of focus in general management, management consulting, operational strategy, business process reengineering, customer relationship management, strategic sourcing, procurement and supply chain diagnostics.
• 10 years of experience working within a "Big 4" type business and management consulting environment.
• Have worked closely with senior executives of large conglomerates, multinational corporations and government departments and agencies in the Malaysia, ASEAN countries, USA, and Australia.
Core Competencies:
• Business and Technology Strategic Planning • Global Services Delivery and Program/Project Management • Business Architecture, Process, Tools and Systems Integration • Financial Management, Budgeting and Cost Control • Strategic Alliances and Partnerships • Organizational Change and Stakeholder Management • Quality Assurance and Compliance • Professional Advisory Services Practice Development
Brief Background:
Singam Muthuthamby, a Malaysian, aged 62 is the CEO and Managing Consultant of SM Advisory Services, a local management advisory firm since 2014. Prior to this,
Page 2
Singam was an Executive Director with Ernst & Young Advisory Services in Malaysia for over 7 years leading their IT Advisory Services Practice. Prior to this, he was the General Manager with Global Health Ltd, a leading healthcare information systems company based in Melbourne, Australia and as their Executive Director for their Regional and Malaysian subsidiaries for 2 years.
Singam was the Head of the Consulting, Integration and Technology Division for DataPrep Bhd, a public listed company in Malaysia and the Executive Director of their subsidiary, HRM Business Consulting for 4 years. Prior to HRM, Singam was an Associate Director with Arthur Andersen Malaysia and the ASEAN Head for their Supply Chain and Digital Markets Practice till June 2002.
Singam's other senior management roles include Director of Professional Services with Compaq Computer Corporation in Indonesia, Senior Program Manager and Solutions Architect with Digital Equipment Corporation's Asia Pacific Regional Office from 1997 to 2000. He has a 7 months stint as Head of Group Information Technology at Amanah Capital Bhd and spent 2 years with Maxis Berhad as their Head of Systems Management Center and GSM Provisioning during the startup phase in 1995.
Prior to Maxis, Singam was the Director, Bureau of Information Systems for the State Public Defenders of Wisconsin, USA for 3 years. He was a Senior Systems Analyst with the University of Wisconsin System Administration for 4 years, and a Computer Programmer with the Wisconsin Department of Employment Relations. Singam spent over 2 years as an Independent Insurance and Financial Products Representative for Massachusetts Life & Indemnity in the United States. Singam was an Officer with Standard Chartered Bank in Malaysia for over 6 years covering operations, loans and advances for medium to large businessess.
In his role as a management advisory professional, Singam has assisted many clients with their due diligence exercises in relation to capital investments, acquisitions, new business ventures, strategic partnerships and project financing activities. He has helped several clients in facilitating their strategic business planning exercises and viability assessment for new business ventures. Singam has also been involved in the setting up of several new startups and ventures. Between 2017 and 2018, Singam assumed the role of Chief Technology Officer with Shakeup Online Sdn Bhd, an Online Professional Services startup in Malaysia which he helped to set up for his client.
Singam is an Associate Computer Professional with the Institute for Certification of Computer Professionals, USA, a Member of the Malaysian Institute of Management (MIM), and a Professional Member of the Association for Information and Image Management (AIIM).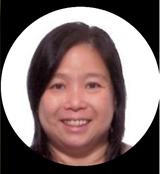 Lim Lee
Post Graduate Diploma in IT – Business
University of Humberside , UK
GDiploma in Computer Studies
Lim Lee is an IT Specialist worked with Colgate Palmolive Asia Pacific Shared Services team SAP implementation team to deploy and train functional users on various SAP modules. Subsequently worked on implementing the APO system (Advanced Planner & Optimizer) for Colgate in Asia Pacific countries like Thailand, China, Philippines, Malaysia and Vietnam.
Moved on as the Senior Manager – Demand & Supply Planning leading a team of Demand and Supply planners, providing collaborative, end to end supply chain solution to ensure best in class customer service level.. Maintaining healthy and optimum inventory level to support business growth.
Responsible of inventory management and optimization initiatives, identify and drive inventory reduction action plans to deliver sustainable processes for Finished Goods in ASEAN hub
Lim Lee is a Certified Trainer in Demand & Inventory Planning.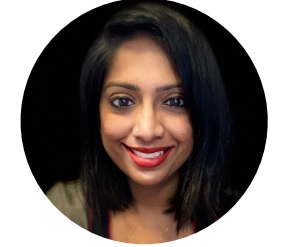 Savitha Naidu
Bachelor of Arts in Marketing (Honours)
Certified HRDF Trainer
Certified Trainer for Shopper Marketing, Retail Marketing and Presentation Skills.
Savitha is a Consultant and Business Trainer with 20 years experience in Strategic Sales and
Marketing. Her areas of expertise include Strategic Customer Engagement, Shopper & Retail
Marketing, Channel Strategy, Brand Development and eCommerce.
Savitha started her career in Colgate Palmolive as a Sales Management Trainee and
progressed through a series of roles and functions including a regional stint within the
organisation. She then joined GSK Pharmaceuticals and helped transform the Pharmacy
Retail Channel by developing identifying key issues and opportunities, developed key
strategies and trained the sales team to ensure holistic growth in the team. During her stint in
these companies, she has the responsibility to lead roles ranging from Key Account
Management, Shopper & Retail Marketing, Channel Strategy, Brand Development and
eCommerce while leading teams to drive growth, both personally and professionally.
Known for her strong customer engagement skills, strategic business turnaround plans and
shopper marketing development, she continues to share, connect and engage clients by
sharing her knowledge in both training and consulting.
While she is known for her commercial expertise, Savitha also has a passion in developing
personal growth for women and has curated a program titled, How to Hustle – A Negotiation
Training focusing on how women can strengthen their skills by understanding better about
themselves. She is passionate about discovering her participants limits and helps them
exceed it!
As a trainer and facilitator, she demonstrates dedication, and infuses her trainings with
immense passion and is known to be personable towards ensuring her participants. She
wants her participants to walk away from her sessions better than they were before. Besides
being a trainer, Savitha is also a Strategic Business Consultant, helping brands to drive
profitable sustainable growths while developing their talent within the organisation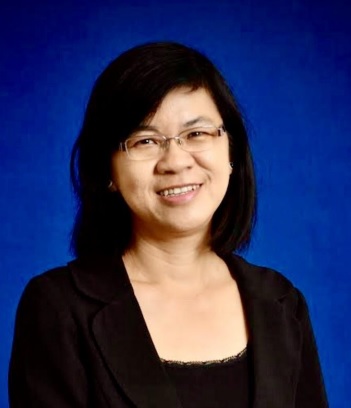 Fong Sau Peng
APICS CPIM Certified
HRDC Certified Trainer
B.Sc (Agribusiess)
Fong Sau Peng is a APICS CPIM Certified member in Production and Inventory
Management (CPIM) program and graduated with a Bachelor of Science Degree. She has
35 years working experience in multiple countries, focussing on people management,
operation strategy, end to end supply chain which includes manufacturing operations,
materials management, master scheduling, Sales & Operation, 3rd party service provider
management, contract negotiation, customer service , order management and external
customer engagement in Fast Moving Consumer industry.
Sau Peng is a passionate and authentic professional, she demonstrates very positive
support for 28 years service in Colgate Palmolive Malaysia, Singapore, Brunei, Indonesia,
and Philippines. Her international exposure and deep experience contributes to building the
future organisation in Colgate Palmolive. She was the pioneer leader in the Asia Pacific
region for SAP/APO/ BI implementation .
In terms of Supply Chain Management, the Covid crisis management is a true testimonial of
her competency in leading the Supply Chain team with clear and pragmatic solutions, able to
support business delivering outstanding business growth. Her strength in leadership with
genuine people-centric approach, deep focus on driving Growth, experimental mindset,
empowerment approach and Digitization are the key success in her 35 years career journey.
Sau Peng is an experienced trainer and facilitator in Colgate Palmolive, conducts training
sessions, workshops , leadership programs with art bonding sessions. for managers,
executives and non executives. For the leadership session, she engages with each
individual to understand their background and challenges, taking an authentic approach to
customise the program in order to best fit the objectives for the clients.